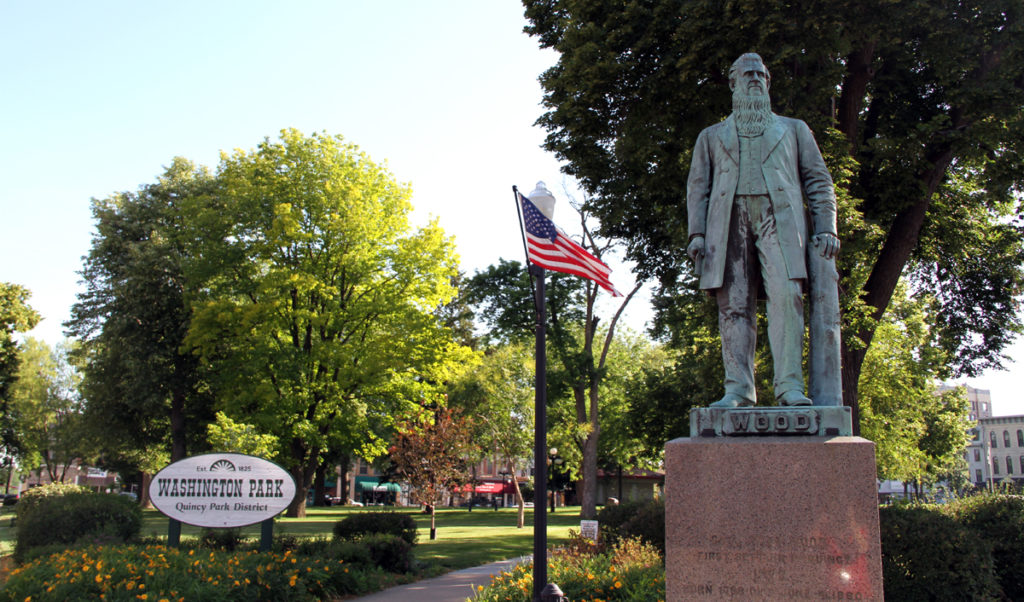 Washington Park includes four acres in the heart of Quincy's downtown business district, located on 5th Street between Maine and Hampshire Streets.
It was the first park in the city of Quincy and a place of many historical events, one of which was the Lincoln Douglas Debate, click here for more info. Picnic benches, a ground-level interactive fountain and a bandstand are part of the park's landscape. On Tuesdays and Saturdays during the summer months, the park hosts a farmer's market.
Washington Park is the center of many activities during Quincy's annual Dogwood Festival the first weekend of May and Mid-Summer Art Faire in July.
Gazebo Info:
Dimensions: 32'x32′ with the octagon sides each being 13.5′
Picnic tables: 4 total
Grill: No
Electric: Yes
Water: Yes
*Reservations not available for this gazebo.
Park Info
Restrooms: Yes
Boat Launch: No
Playgrounds
To reserve a gazebo or shelter house, visit the Quincy Park District office at 1231 Bonansinga Dr. or call
(217) 223-7703
.
Shelters