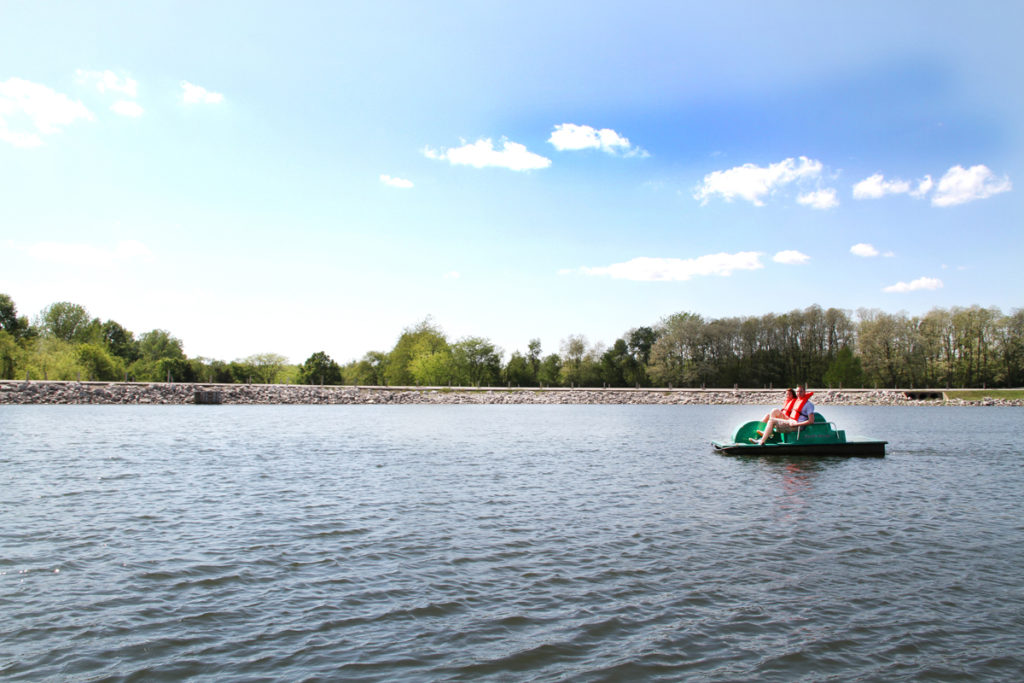 Moorman Park is located on 80 acres off North 39th Street. Its features include playground equipment added in 2011, baseball/softball hitting machines, miniature golf, concession stand, drinking fountains, restrooms, and shelter houses with electricity, grills and picnic tables.
Moorman Park also features a lake for fishing and paddle boats, as well as baseball fields, tennis courts, horseshoe pits, a disc golf course, an archery range and a one-mile path for walking/jogging.
Pepsi Field is a premier synthetic turf field located where Upper Moorman Field previously was.  Due to the effective permeability of the synthetic turf, Pepsi Field will remain playable in wet conditions that would be impossible to play on with traditional dirt fields.  The new field features a synthetic turf infield with base anchors at 60′ and 70′ along with a portable mound.  Portable bases for turf will also be available for base distances that vary from the anchor placement.  Pepsi Field was made possible by contributions from Refreshment Services Pepsi and Adams County Little League.
A stretch of sidewalk at Moorman Park that extends between 39th Street east to The Batting Cage area was completed in 2009. The sidewalk provides extra safety and convenience for those visiting the Batting Cage and nearby softball field, as well as the many Moorman Park walkers. Before the sidewalk was built, the only paved surface for walking along that area was the park road. The sidewalk is six feet wide and about one-third mile long and was constructed by Quincy Park District staff.
The park is also known as Lower and Upper Moorman.
Batting Cage
Located in Upper Moorman Park, it offers baseball and slow pitch and fast pitch softball hitting machines. Concessions are available.
Summer Hours: Monday-Saturday 10 a.m.-10 p.m., Sunday Noon-9 p.m.
Spring/Fall Hours: Monday-Friday 3:30-9 p.m., Saturday 10 a.m.-9 p.m., Sunday Noon-9 p.m.
Mini Golf
Also in Upper Moorman is an 18-hole miniature golf course, beautifully landscaped with running streams and a large rock sculpture.
Summer Hours: Monday-Saturday 10 a.m.-10 p.m., Sunday Noon-9 p.m.
Spring/Fall Hours: Monday-Friday 3:30-9 p.m., Saturday 10 a.m.-9 p.m., Sunday Noon-9 p.m.
Prices: 12 & under $4.50 and 13 & over $5.25. Groups of 50+, 8 a.m. to Noon, Youth: $3.75 and Adult: $4.50.
Paddleboats & Kayaks
Paddleboat rentals are located in this same area on Moorman Lake. Four seat boats are available for rent. Youth 12 and under must ride with an adult (over 18 years old).
Summer Hours: Monday – Saturday 10 a.m. to Sunset, Sunday Noon to Sunset.
Spring/Fall Hours: Monday – Friday 3:30 p.m. to Sunset, Saturday 10 a.m. to Sunset, Sunday Noon to Sunset.
Prices: $7.50/hour or $5.00/30 minutes.
Disc Golf
A great 18-hole Disc Golf course starts just south of the Batting Cage. Scorecards are available at the Batting Cage.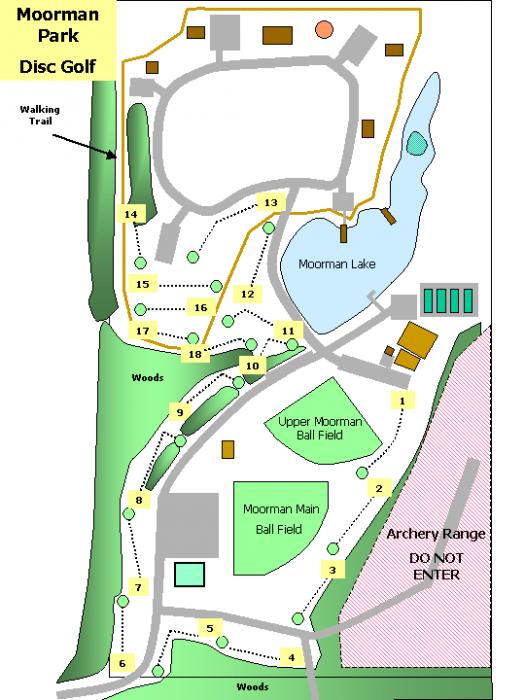 Archery Range
Anyone wishing to use the archery range must have a permit, available from the Quincy Park District office. A permit must be worn & visible whenever a person is on the range with a bow. A person requesting a permit must agree to safety rules. There is a $10 charge for a permit, which needs to be renewed annually. Anyone under the age of 18 requesting a permit must have a parent or guardian consent.  The range consists of 6 "Pacific Bow Butt" targets, approximate target size is 44" X 37" X 13", 2 targets at 25yrds, 2 targets at 30yrds, 1 target at 40yrds, and 1 target at 45yrds.
Archery Range Permit Application Download (pdf) »
Bike Rental
One tandem bicycle is made for two adults and a second tandem bicycle is made for one child and one adult. A recumbent bicycle is also available for rental.
Tandem bicycle rentals: $5/hour or $12/3 hours.
Park Info
Restrooms: Yes
Boat Launch: No
Playgrounds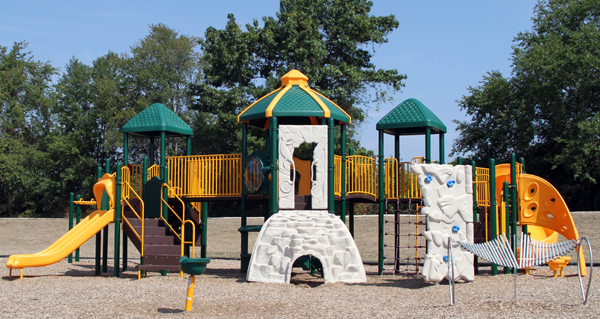 | | |
| --- | --- |
| Playground | Yes |
| Play Lot for Tots | No |
| Restrooms | Yes |
| Number of Shelters | 3 |
| Number of Gazebos | 0 |
| Grill | Yes |
| Electric | Yes |
| Water | Yes |
| Address | 1610 Moorman Park Road - North 39th |
See All Playgrounds  
To reserve a gazebo or shelter house, visit the Quincy Park District office at 1231 Bonansinga Dr. or call
(217) 223-7703
.
Shelters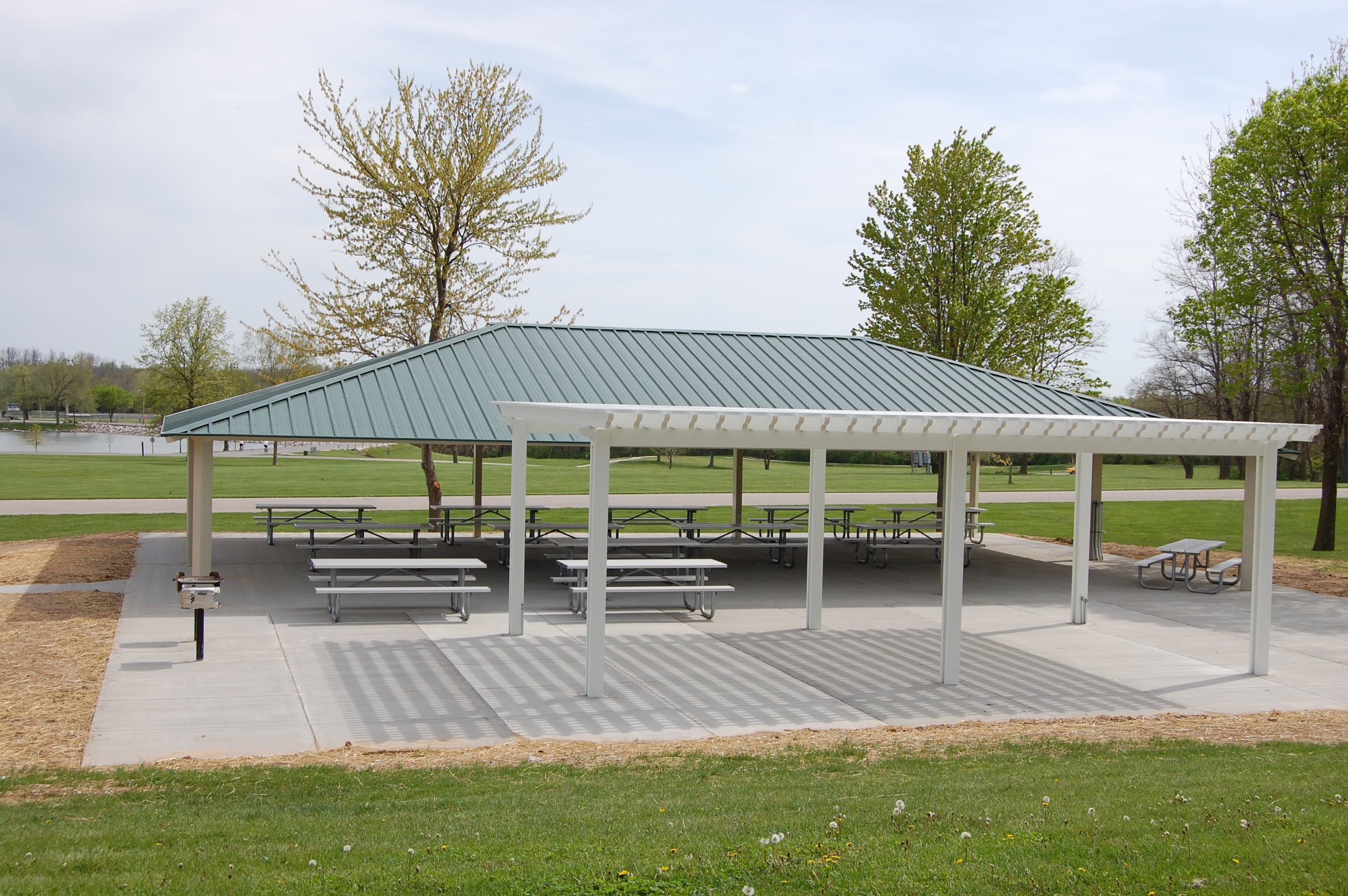 Large Shelter
| | |
| --- | --- |
| Shelter Dimensions | 40 ft. x 64 ft., 2,560 sq. ft. |
| Picnic Tables | 20 |
| Grill | Yes |
| Electric | Yes |
| Water | Yes |
| Playgroud | Yes |
| Restrooms | Yes |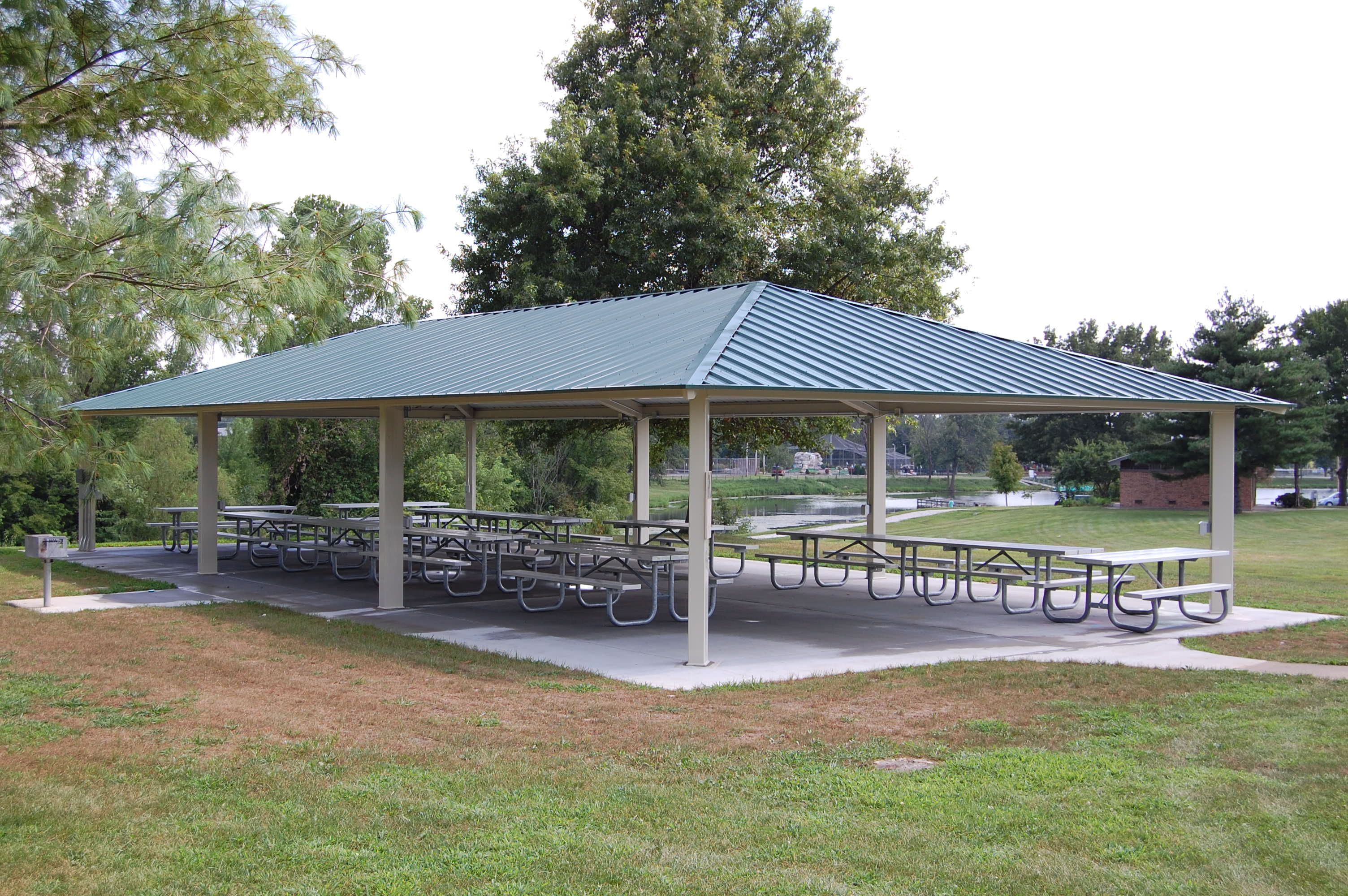 Medium Shelter
| | |
| --- | --- |
| Shelter Dimensions | 30 ft. x 64 ft., 1,920 sq. ft. |
| Picnic Tables | 9 |
| Grill | Yes |
| Electric | Yes |
| Water | Yes |
| Playgroud | Yes |
| Restrooms | Yes |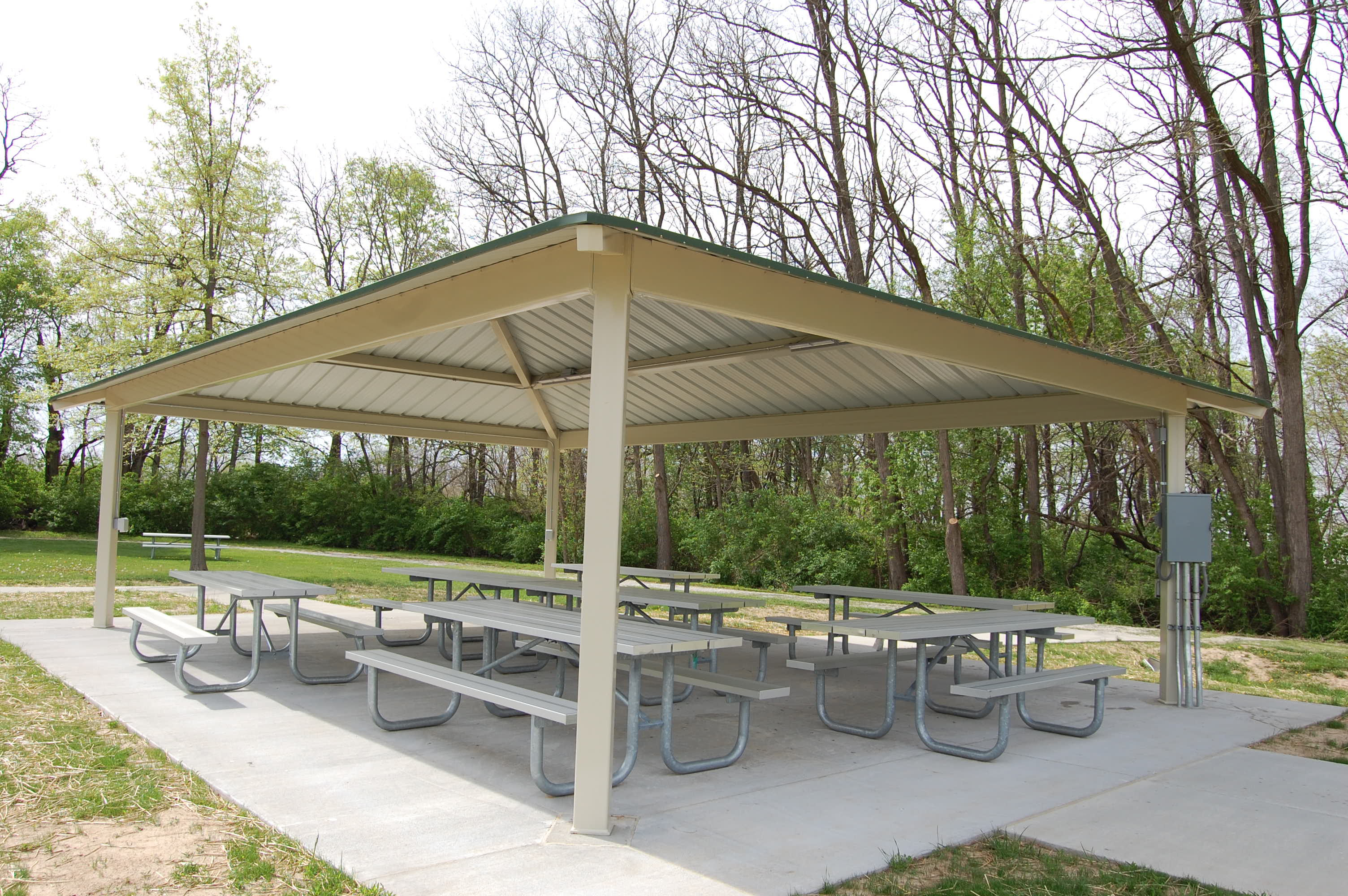 Small Shelter
| | |
| --- | --- |
| Shelter Dimensions | 24 ft. x 34 ft., 816 sq. ft. |
| Picnic Tables | 5 |
| Grill | Yes |
| Electric | Yes |
| Water | Yes |
| Playgroud | Nearby |
| Restrooms | Yes |
See All Shelters for Rent