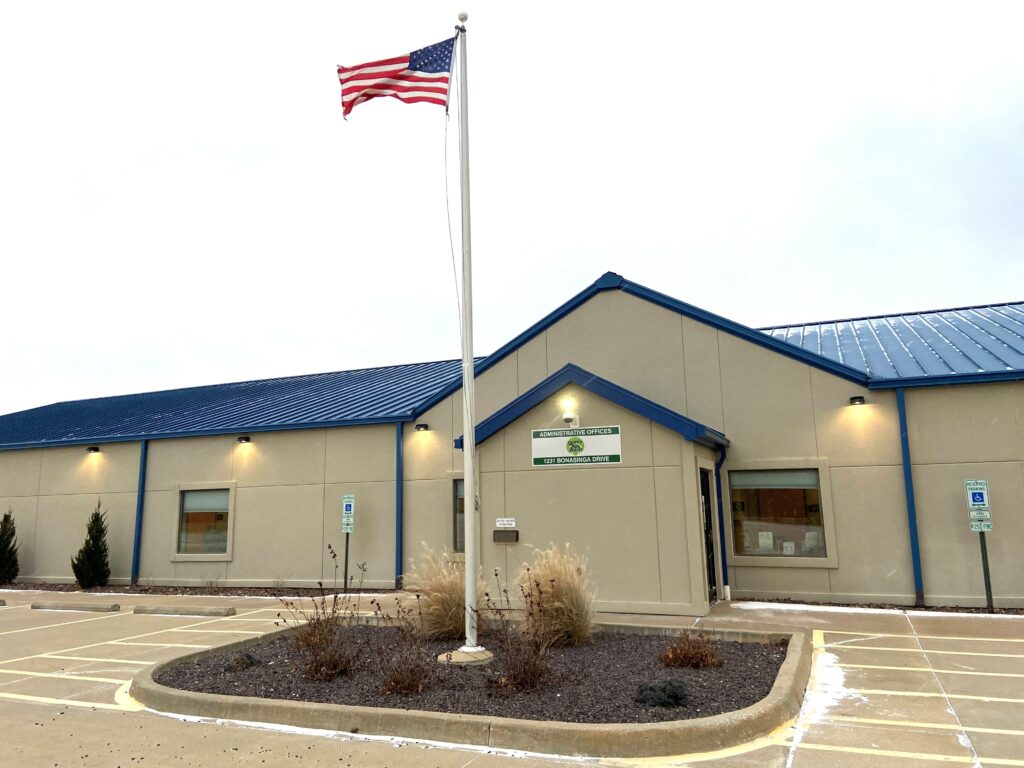 Since June 2013, the Quincy Park District Administrative Office resides in the newly renovated 10,000 sq. ft. building at 1231 Bonansinga Drive.  The location includes programming space on the south end of the building for yoga, martial arts and other programs.  Each month, the Quincy Park District Board of Commissioners meet on the 2nd Wednesday of the month at 6 p.m. in the Board Room in the building.
The Indoor Playground is located in the programming space, and is available for kindergarten and preschool children. Children must be accompanied by an adult. The maximum number of children that one adult can bring to the playground at one time is four.  The Indoor Playground includes a play area featuring a variety of attractive play equipment.
Indoor Playground Hours
Monday through Friday:  9 a.m. to 3 p.m.
Park Info
Restrooms: No
Boat Launch: No
Playgrounds
To reserve a gazebo or shelter house, visit the Quincy Park District office at 1231 Bonansinga Dr. or call
(217) 223-7703
.
Shelters